#GGMoments Contest Announcement
Salut mercenaries,
Over these past few months, it's been my honor to watch over all of you, our community, and during that time I couldn't help but notice all of the amazing Argo-related videos. Whether these were reviews, guides, or simply highlights of skill, it made me realize something. We have so many skilled video creators and passionate players capturing Argo gameplay, and this is something that should be seen an appreciated! For this reason we now created the Argo #GGMoments contest. As you will read in the set of rules down below, this contest focuses on rather short videos, such as highlight reels or funny moments, that we've all come to love from video clips on YouTube, Twitch, and other video platforms.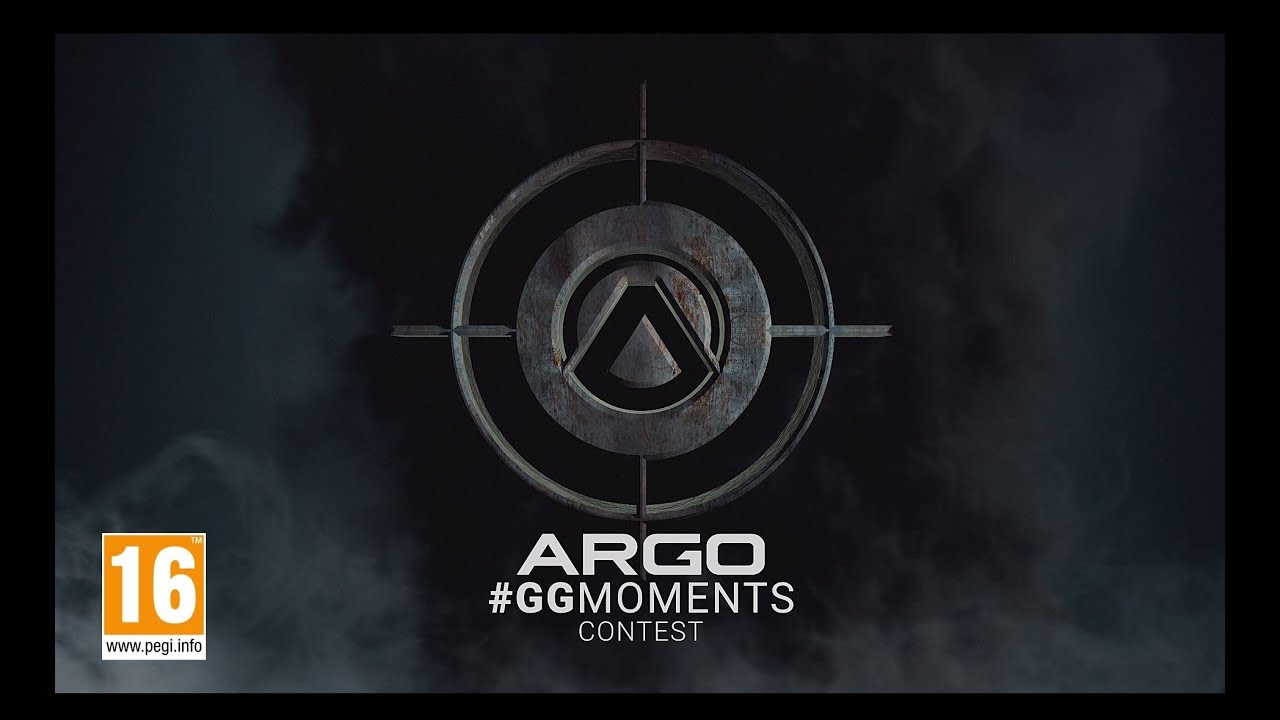 The Premise of the Contest:
Capture, edit, and submit a video of a funny, lucky, unlucky or skill-packed moment(s) in Argo.
The Rules of the Contest:
Before sending the submission, please read the full set of our contest rules here. These official rules tend to be a bit of a complicated read, so I will try to outline the most important parts:
Submission deadline: 17th October 2017, 09:00 CEST (GMT+1).
You can send as many videos as you want. If you want to update your entry, just send us the improved version again.
Please submit your videos to competition@bistudio.com. We can only accept entries that provide us with a YouTube link and a download link to the video from a web-based repository (such as Dropbox, WeTransfer, Google Drive).
The video must have a minimum resolution of 720P.
The length of the Entries should be 15 to 120 seconds max.
Please avoid intellectual property rights conflicts! (such videos will be rejected/disqualified)

Use only gameplay footage from Argo PvP or PvE scenarios.
If you wish to use music in your video, use Arma 3 or Argo soundtrack.

All video submissions which follow the rules will be showcased on our website.
The jury, consisting of Argo development team members, will pick the winners based on their highly subjective opinion.
The Winners of the Contest will be announced on 24th October 2017.
Last but not least, by sending us your contest submission, you agree with the contest rules.
The Advice:
Once you have thoroughly read through the rules, you will know what we look for, but also what may pose potential issues. Therefore, here are some more recommendations:
Even though the game has PEGI rating 16+ and ESRB rating "M", please try to refrain from using derogatory language or motives. If you're unsure whether something will be considered inappropriate, it probably will be.
Don't be afraid to capture bugs, if you encounter some which are exceptionally funny, we don't mind. (damn you ragdolls..!)
I can't stress this enough: avoid intellectual properly conflicts. From our competitions in the past, we know that sometimes even really good videos need to be disqualified from the competition due to this reason.
And what we are looking for? Show us how you experience Argo.

Side note: I really like those unlucky videos (airdrop deaths are my favourite >: D)
The Prize:
I'm happy to say that the winner of the contest will receive an awesome set of Razer gaming gear! With that kind of equipment you will have no problem dominating the battlefield and experience many more #GGMoments! Here's a list of the exact prizes:
1st Place:

Gaming Keyboard Razer Black Widow X Tournament Edition
Gaming Mouse Razer DeathAdder Elite
Gaming Mouse Mat Razer Gigantus
Headphones Razer Kraken USB
Argo T-shirt

2nd to 5th Place
The Conclusion:
I am wholeheartedly convinced that you mercenaries, our community, will blow our minds with your creative submissions. If you're in any doubt about the competition rules or anything else, feel free to contact us on the above mentioned e-mail, or via our social media channels and forums. We'll be there to help!
Lada Brabcová (Producer, Community Ninja)
P.S. For those who are completely new to Argo, you're of course most welcome to participate in the contest as well. You can download and play Argo completely for FREE now on Steam!